Mexico wins 6 medals in the Mathematics Olympiad When and where to watch the Mexico vs. Gold Cup Honduras Celta will create three new schools in Mexico
This Friday we have information about the Mexican champions in Mathematics, the Roberto Palazuelos clothing brand, the new Celta soccer schools and more.
Mexico wins 6 medals in the Mathematics Olympiad
The emotion that overflows the Tokyo 2020 Olympic Games is undeniable, however on the other side of the world there are also Mexicans triumphing in another discipline and it is in the 61st edition of the International Mathematics Olympiad (IOM) that this year is celebrated in S in Petersburg, Russia.
With the participation of six young people, in this edition Mexico achieved two silver and four bronze medals:
Nastia Liukin, from Olympic gymnast to influencer with the help of Instagram
---
-Oscar Astudillo de Guerrero: Silver
-Pablo Valeriano from Nuevo León: Silver
-Tomás Cantú from Mexico City: Bronze
-Daniel Ochoa from Tamaulipas: Bronze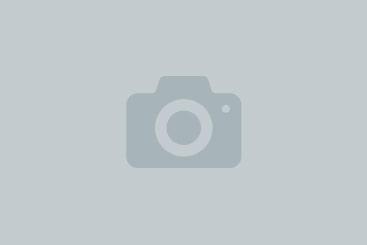 Video games add 'rhythm and flavor' to the parade of athletes in Tokyo 2020
---
-Emilio Ramos from Sinaloa: Bronze
-Alejandro Reyes of Morelos: Bronze
This world championship is dedicated to high school students and takes place annually in a different country. The first IOM took place in 1959 in Romania , with the participation of seven countries. Since then, little by little it has grown to exceed 100 countries on five continents.
Roberto Palazuelos announces his clothing brand for 'good kids'
Mexican businessman and actor Roberto Palazuelos presented this Thursday on the Intermoda platform his clothing line that reflects the mischief and humor of the Mexican people around money, success and fame.
Palazuelos assured in an interview that the phrases were collected from social networks, where his figure has been the center of comments that caricature wealthy young people, known as "mirreyes" .
"There are very strong or racist phrases that we put aside, but we made a filter and from there we got the brand, they are not phrases that I invented, they are phrases of the people, of the people, but we keep the funniest ones," he said. during his participation in Intermoda.
Palazuelos, also known as the "black diamond", is a controversial artist not only because he sells personalized greetings to his followers but also because he has revealed anecdotes of his friendship with singer Luis Miguel and for having a reality TV show in which he shows his life as a luxuries.
The businessman has been taken by users of social networks as a representative figure of the characters known as mirreyes , young people who come from upper-class families and who lead a life full of excesses and parties.
The Mexican National Team will face Honduras to seek qualification for the semifinals of the Gold Cup.
The duel will be this Saturday, July 24 at 9:00 p.m. (Central Mexico time) at the State Farm Stadium in Arizona.
You can see it on open television, on Televisa and TV Azteca on channels 2 and 7, as well as pay television on TUDN.
The Mexican National Team comes from being in first place in the group. Meanwhile, Honduras finished second in Group D.
Celta de Vigo reported this Friday that it will create three new soccer schools in Mexico, which will be added to the already consolidated one in Campeche, inaugurated in 2013.
The entity chaired by Carlos Mouriño, owner of an economic emporium in Mexico, seeks to expand internationally with the creation of these sports schools in the cities of Anáhuac, in Cancún, and Polanco and Interlomas, in Mexico City, which are aimed at boys and girls between 6 and 15 years old.
Currently, Celta has soccer schools in Brasov (Romania), Paita (Peru), Cali (Colombia), Pennsylvania (United States) and Dailan (China), in addition to organizing campuses in other countries such as Italy, Ireland, Japan, Panama, Puerto Rico and Serbia.
With information from EFE
Tags:
who sells arizona brand clothing