Angie Sánchez takes "life" to his community in Sonoma County
You can see this note in English here.
On the icy night on Monday next to last Thanksgiving, almost 200 agriculture workers and their families attended the Springs Community Hall to enjoy a hot green meal, Tacos and Quesadillas.
They collected free shelves that had been taken to the hall, and collected care kits, a small monetary gift and brochures on the health precautions of COVID-19 and several community services of the information tables placed along the walls.
The event was a thanks dinner for the field workers, which was held to demonstrate appreciation for the many Valley agriculture workers whose hard work helps to feed the world, even during a global pandemic.
"We wanted to make sure that agricultural workers know that they are not essential workers and that we appreciate them," said the driver of the Angie Sánchez event after dinner."We know that these emerging lapses will not solve the injustices in the fields, but we know that this is a step towards building relationships with agricultural workers, (and providing) a space to share their stories".
It was not the first event that Sánchez and his nascent non -profit agency, life, carried out to honor the contributions of the Latin community of the Valley, and undoubtedly will not be the last.
Sánchez undertook life last July with the task of "providing accessible artistic and participation opportunities, culturally relevant that improve well -being and quality of life (of) our Latin community".
"Life translates [from English to Spanish] as 'life'," said Sánchez, in an interview with English to the Index-Tribuno newspaper."And we just want to highlight the lives of people who have contributed so much to (Sonoma Valley)".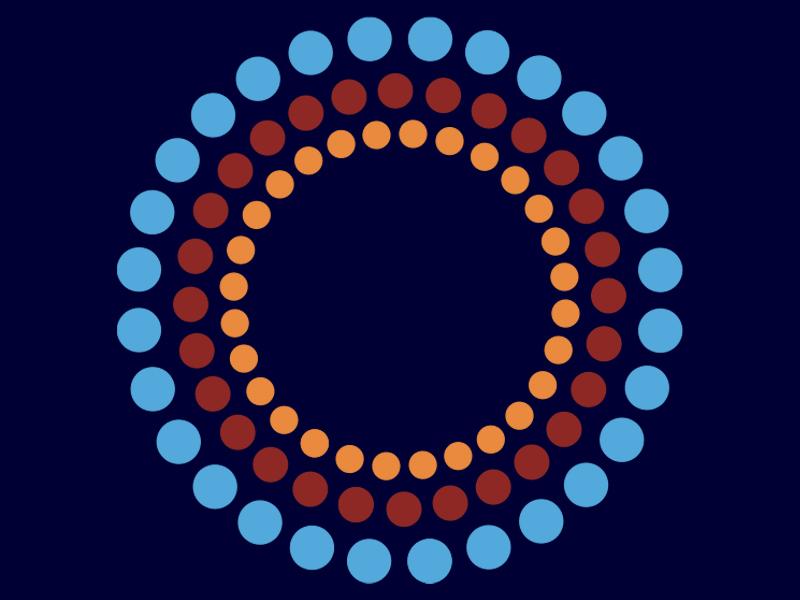 And only in its initial six months, life has been quite busy emphasizing Latin life through art and culture.In addition to the thanks dinner for the workers of the countryfrom Guadalupe and the Community Posada, where the guests enjoyed live music and free pozole, punch and churros.
And more events are on their way, he said.
"We are trying to be creative and not only present its traditional day of the dead," he said.Ideas include coordinating more emerging events in several places and offering multigenerational learning, such as a workshop to make piñatas or other event of appreciation of the field workers near César Chávez on March 31.
@uniqueblessed 1.Yams are to Mayan Root, a lot of closer to White Than Orange. We have sweet potatoes & 2.Don't Know H ... https: // t.CO/SVVVOSH3ZLL

— Momshep 2 Fri Nov 27 01:39:04 +0000 2020
The life and well -being of the field workers and their families are issues close to the heart of Sánchez: her parents were agriculture and she is completely aware of how the schedules of the field industry workers make it difficult to take advantage of,or even know, the various social services at your disposal.
Even so, their parents found the limited time they had to return to their community: Sánchez says that they were among the original volunteers of Ligia Booker when he founded the light center, a non -profit agency for the defense of Latinos, in 1985.
"I've always been doing things like this in the community since I was little," said Sánchez, 34 years old."I feel that I was born to do community work".
Sanchez said he has been working for non -profit agencies since he was 18 years old, including two separate periods in the light, as well as three years for the Community Action Association in the Canal de San Rafael neighborhood.It was in his role as Manager of Community Participation of Luz where he really began to work, organizing the annual celebrations of May 5 of the organization and creating a bilingual game, censotry, a turn in the Mexican bingo game of the lottery bingo, to help raise awareness and participation in the 2020 United States Census.
Sánchez left the light in 2020 to become head of Healdsburg Heart programs, but said that his heart was in the Sonoma Valley and that the appearance of Covid-19 only reinforced his desire to work in his community.
"It was in the middle of the pandemic and really missed my community and community commitment in a culturally relevant way," said Sánchez.It was then that his plans to establish life came to life, so to speak.
She says that she continues to have a close relationship with the light and anticipates that the two non -profit agencies work in a complementary way, with their organization organizing cultural and dissemination events where community members can also learn about the many resources offered by lightand other defense groups that serve Latinos and their communities.
"If I'm working on an event and I have someone who needs mental health services, I can connect it with family defenders in light," he said."Or I can tell the light, if they know about someone who feels isolated, we have a community inn on the way.
"I'm not going to focus so much on services, but on helping with dissemination".
You can send an email to Jason Walsh in Jason.walsh@sonomanews.com.
Tags:
who wears Sonoma brand clothes